7th January
Coming Soon Website Templates for Free
---
Do you want to create buzz for your startup and gain popularity without a product? Let's get your users intrigued and start growing leads with nothing but a coming soon page. Save some good time to bring your project to life with great coming soon templates!
The coming soon templates design is simple and easy. It has an invitation title and description, social links, a subscription form, and a countdown timer. You can also add a logo and choose a background from the images library to make your coming soon page really outstanding.
Dash
Dash is a strict and simple template with tricky animation on a subscription form. It looks good with a wide down counter timer, and can be completed with your logo and custom background. Try this template, if you want to say to your customer that serious business is coming soon.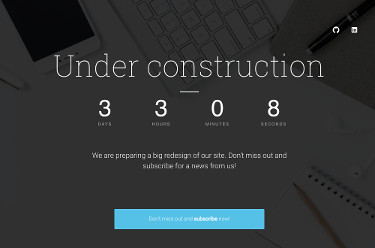 Hills
Bright, easy, and friendly template with a huge focus on the title. Social links as text and rounded borders will make your coming soon page special.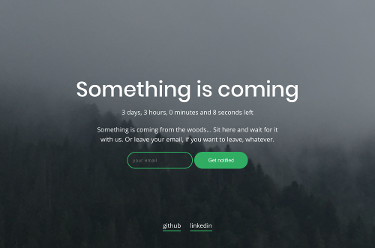 Pong
Do you feel fun or geeky about your new holding page? Then you can try this template with nerdy fonts and colors and a Pong game in the background. Your clients will love it!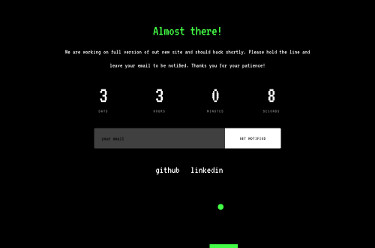 Instead of designing something on your own, pick a layout and create a coming soon page without a single line of code. Also, don't forget to use extra features like built-in analytics, domain parking, and third-party integrations.
---
Related posts
Create your coming soon page today.
Build your coming soon page for free - No credit card required.